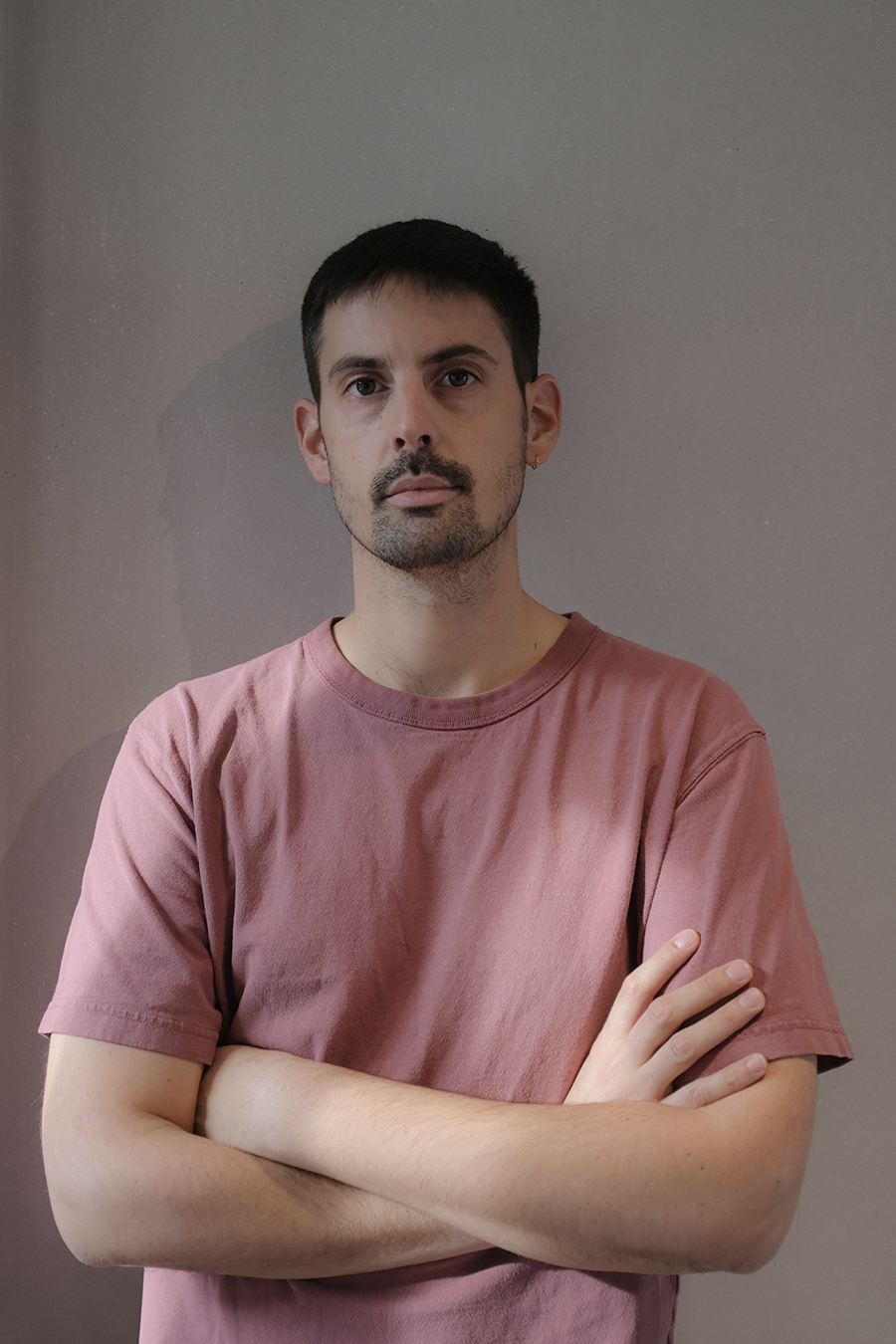 A PROPOS
Je m'appelle Bertrand Fompeyrine, et je suis né à Toulouse en 1987. J'ai fait mes études d'architecture en France, en Norvège et en Allemagne avant d'obtenir mon diplôme à Paris en 2010. J'ai travaillé comme architecte, avant d'explorer d'autres champs créatifs, travaillant aujourd'hui comme photographe et designer à Paris, et de temps à autre à Mexico. Toutes mes images sont des commandes ou travaux personnels, qui ont été prises dans de nombreux pays. Elles fonctionnent ensemble comme un journal de voyage, un carnet, avec de nombreuses inspirations, couleurs et compositions qui influencent le reste de mon travail. J'aime prendre des images sans préméditation lors mes voyages, afin d'explorer la relation entre l'homme et la nature. Je m'intéresse à la vie et à sa relation au temps, de la naissance à la mort, mais aussi aux restes de notre passage sur Terre. Je me concentre sur des similitudes qui l'on peut retrouver dans différents endroits et cultures, et qui en font également leur particularité. Sans autre raison, la beauté des choses simples est le point de départ d'un besoin de me rappeler ce qui m'entoure.

Hello ! My name is Bertrand Fompeyrine, and I was born in Toulouse in 1987. I studied architecture in France, Norway and Germany, before being graduated in Paris in 2010. I worked as an architect before exploring other creative fields, I now live and work in Paris, and sometimes in Mexico. All images are personal or commissioned work, that have been taken in many countries. They work together like a travel diary, a notebook, with some inspirations, colors and compositions that influence the rest of my work. I like to take pictures without premedication while travelling, and explore the relationship between human and nature. I am interested by life and its relation to time from birth to death, but also by the remains of our passage. I focus on similar objects that can be found in very different places and cultures, or that make their particularities. Without any other reason, beauty of simple things is the starting point of a need to remember what's surrounds me.
CLIENTS
A
A L'ENDROIT
ABACO
AGATHE CONVERT
AGATHE MARIMBERT
AGENCE APOLLINE TERRIER
AGENCE LIEU-DIT
AGENCE MARN DECO
AGENCE OLIVIA CLOR
ALAK STUDIO
ALORS STUDIO
AMELIE BUVAT
ANDREE COOKE
ANNA LE REGENT
ANNELISE MICHELSON
ANNE CHAPERON ARCHITECTE
ARCHITECTURE BENJAMIN GODINIAUX
ATELIER BAPTISTE LEGUÉ
ATELIER DAAA
ATELIER LAVIT
ATELIER LEYMARIE GOURDON
ATELIER PA
ATELIER STEVE
ATMOSPHERES DESIGN
AUDREY ET GABRIELLE
AUGURI AUGURI
AURELIEN DUNY
B
BAN ARCHITECTURE
BATIIK STUDIO
BEAU INTERIEUR
BEL ESPRIT
BOCLAUD ARCHITECTURE
BOUCHAUD ARCHITECTES
BOSSARD ARCHITECTURE
BSTLL
C
CARL CHAINE
CAROLINE FRANCOIS INTERIORS
CAROLINE WEILL
CELINE SABY
CETEG
CHRISTEL TURNANI
CHRISTOPHE PINGAUD
D
DELPHINE MAUMOT
DIPTYQUE
DREAM
E
EL'LE INTERIOR STORIES
ELIVAN INTERIOR DESIGN
ELODIE SIEROCKI STUDIO
EMILIE CHATEL ARCHITECTE
EPICENE ARCHITECTURE
ESTELLE CHEVALLIER
ETUDE ANTHONY BENARROCHE ARCHITECTE
EVA HELFT
F
FAVRESSE ARCHITECTES
FLORENT CHAGNY ARCHITECTURE
G
GASTESOLEIL
GERALDINE ROUX
GRAEPHEME
GREGOIRE LAUMIER ARCHITECTURE
GUILLAUME STEFFANUS
H
HAUSSMANN INTERIEURS
HERVE GAILLAGUET
HERVE SAUVAGE
I
INEE
ITANI & COURTOIS
J
JACQUARD & LESAGE
JEANNE GUERIN ARCHITECTURE
JEFFERSON FOUQUET
JOSHUA FLORQUIN ARCHITECTURE
JULIA DARMON
K
KAST DESIGN
L
LAETITIA DE GENOUILLAC
LAETITIA PARADIS
LAURA NARVAEZ INTERIOR DESIGN
LAURA NOUJAIM MARKMAN
LAURE GENTE
LD&CO PARIS
LEBENSFORMEN
LEMOAL & LEMOAL
LESLIE HAGEN
LE MONDE SAUVAGE
LM ARCHITECTURE
LOUISA GOUESNARD
M
MADE.COM
MAISON HUIT
MALLET MORALES
MARION GIOVANNETTI ARCHITECTE
MEBELIS
MK IDEES
MYDRIAZ
N
NATHALIE CROQUET
NATHAN ROSILIO ARCHITECTE
NICOLAS PERICCHI
NUEE ARCHITECTURE
NUEE EDITION
O
OCTOBRE OFFICE
OUD ARCHITECTURE
OUI
P
PIERRE VOIRIN
PIXEL ARCHITECTURE
PLEGAT & JOUBIN
POLETTE
POLINA MOROZ
R
REPELLER_blog
RICHARD FARD
ROTUNNO JUSTMAN
S
SENSIBLE PARIS
SIMON JOUIN
SOURCE ARCHITECTURE
STUDIO BAHA
STUDIO ELODIE COTTIN
STUDIO ETT'HEM
STUDIO JLH
STUDIO JASMIN
STUDIO KIRAW
STUDIO TERAZUR
STUDIO VINCENT ESCHALIER
SUNCOO
T
TAITTINGER
TALIA PABOUDJIAN
TAMARA TUNG
THIERRY FIEVRE ARCHITECTURE INTERIEURE
TWA THOMAS WESSEL-CESSIEUX
V
VERONIQUE COTREL
VESTIAIRE COLLECTIVE
VICTORIA DOUYERE
W
WILLIAM ROUSSEL
WOM DESIGN
Z
ZYVA STUDIO
CREDITS

Copyright © BCDF studio, 2022. All rights reserved.
All material on this website remains the intellectual property of Bertrand Fompeyrine. It is not permitted to publish, reproduce, or distribute any images or textual content without prior written permission by Bertrand Fompeyrine.